Planned Parenthood is steeped in history and our commitment to build communities that honour sexuality, diversity and choice has never been stronger. For more than 40 years, Planned Parenthood Waterloo Region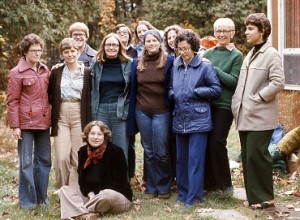 has been providing access to accurate and trusted sexual health information and resources. Since 1972, we have supported nearly 30,000 women facing unplanned pregnancies and educated more than 180,000 individuals – of all ages – through engaging sexual health education programs, online resources and in-person consultations and workshops.
While promoting safe sex and offering pregnancy options support is what we have been known for, we provide support for much more, including various topics: puberty, healthy relationships, LGBTQ+, and consent.
It is important our name better represents what we do and how we support our community. We are excited to announce that Planned Parenthood Waterloo Region is re-branding and changing our name to the SHORE Centre (www.shorecentre.ca). Our new name, SHORE Centre, clearly articulates everything we offer: Sexual Health Options, Resources & Education, and we couldn't be more thrilled with this new beginning.
Re-branding as SHORE Centre will make it easier for members of the community to find an
d access our programs and services. Providing birth control options and pregnancy support is a huge part of what we do, but it's not all we do. We offer a range or program and services for all ages and audiences, such as our Newcomer Women's Health Program (offered in many languages), support for parents, assistance with navigating the new sex education curriculum and an interactive role-play theatre – Great SEXpectations – which empowers high school aged students to make positive and informed decisions about consent, relationships, and sexual and gender diversity, in a safe, judgment-free environment.
In addition to our exciting name change, we will have a new home online at www.shorecentre.ca
where all our resources are available 24 hours a day, 7 days a week, 365 days a year. We have also moved to a bright and vibrant space that is more central and accessible in downtown Kitchener at 235 King St. East.
Although we will no longer use the Planned Parenthood name, we will remain associated with Action Canada for Sexual Health and Rights, the Canadian Planned Parenthood affiliate. We will continue to be a pro-choice organization providing referrals for all three pregnancy options, separating us from other pregnancy resource centres throughout Waterloo Region.
We are confident these positive changes are an opportunity to reach and better serve those in the community who need our support. The staff and volunteers at SHORE Centre look forward to continuing to build a community that honours sexuality, diversity and choice.
Lyndsey Butcher, MSW is the Executive Director of the SHORE Centre